Pam's Glamorous Wish List
Hey everybody! Welcome to my Wish List.. As a Maximalist type personality I want just about EVERYTHING, but here's some special kinds of things that I want so if you run up on them for a good deal PLEASE let me know.If the pieces need work that's ok..
~An antique secretary style desk.. I want something where I can store my laptop and accessories but close it off and not have to see it when I'm done..
~An apothecary, mail, or library cabinet..One of the kinds with a bunch of the small square drawers in it. I LOVE these but I rarely even see them.
~A Fancy Smancy Headboard.. I love anything opulent, fancy, even gaudy.. If it needs to be fixed or painted, hey that's OK!!!! I can do it.. Here's some examples of ones that I love..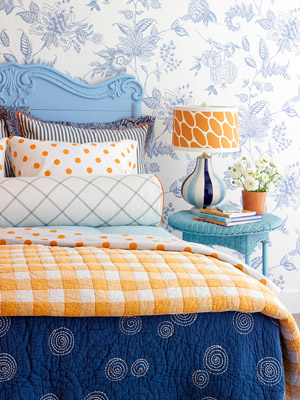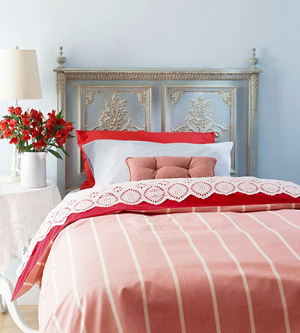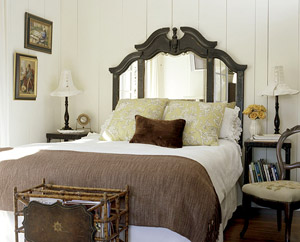 ~A huge, mirrored fireplace mantle.. The more decorative the better but if it's plain and I can ADD the decorative to it, that works too!Here's an example of one that I love.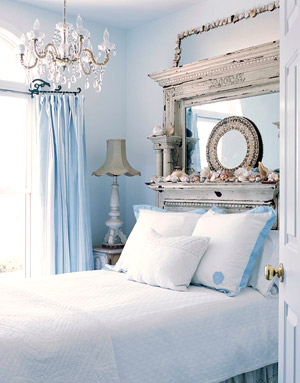 ~An antique or vintage chest of drawers or sideboard with a fancy mirror on top.. the fancier the mirror the better.. I LOVE fancy mirrors.. Here's some pics of ones that I like..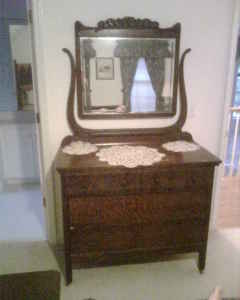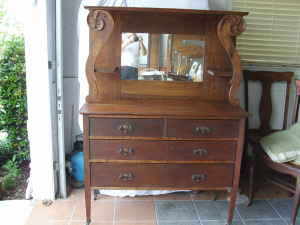 Eclectic Thrifty Chic.. My Blogspot for all things crafty..
A Day in the Life of a Shopaholic, Glamour Goddess.. My Personal Blog
Check me out on Twitter
Check me out on MySpace

Email: sassydevilbbw@yahoo.com